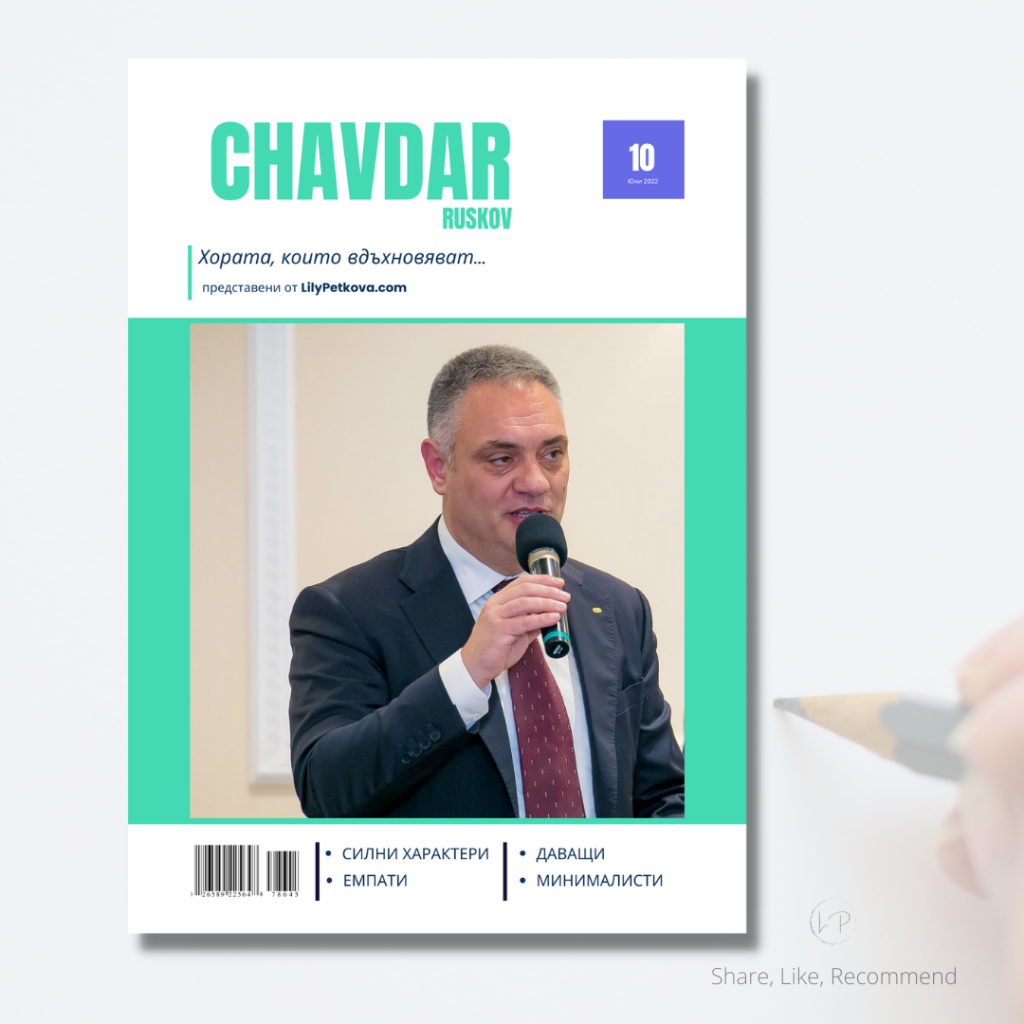 I am Chavdar Ruskov.
" I am what I am, and I do what I do. I expect nothing and accept everything. And it makes life so much easier…" – Anthony Hopkins
Describe myself as a person with a mission to make the way people live and work better. As a role, I am a certified management consultant at "The International Council of Management Consulting Institute" with a degree in "Strategic and General Management", a certified coach at the International Coaching Federation.
Business and management inspire me. I develop innovations and my role is to bring my clients' organizations from the current to the desired state.
My company is distinguished by its overall approach focused on organisations, processes and people. For me, every business is unique and needs individual services. I invent my own theses, models and tools in economics. I use approaches which I believe are valuable, not copy-paste.
Believe that the consultant should not only provide knowledge and expertise, but also help in applying the changes. I do believe that we can be better than the most popular companies and we can create world-class innovations.
I am inspired by the idea of making successful business organisations that have a positive impact on people, serve customers perfectly and are good example for employees.
I am proud of my professional work attitude and strive to achieve the highest standards at the world level.
In order to live fully and happily, I recommend that we focus first on values and then respect our interests. To consciously create a Win-Win environment and human self-awareness.
Contact Details:
+359 888810110
https://bmd-bg.eu
[email protected]